---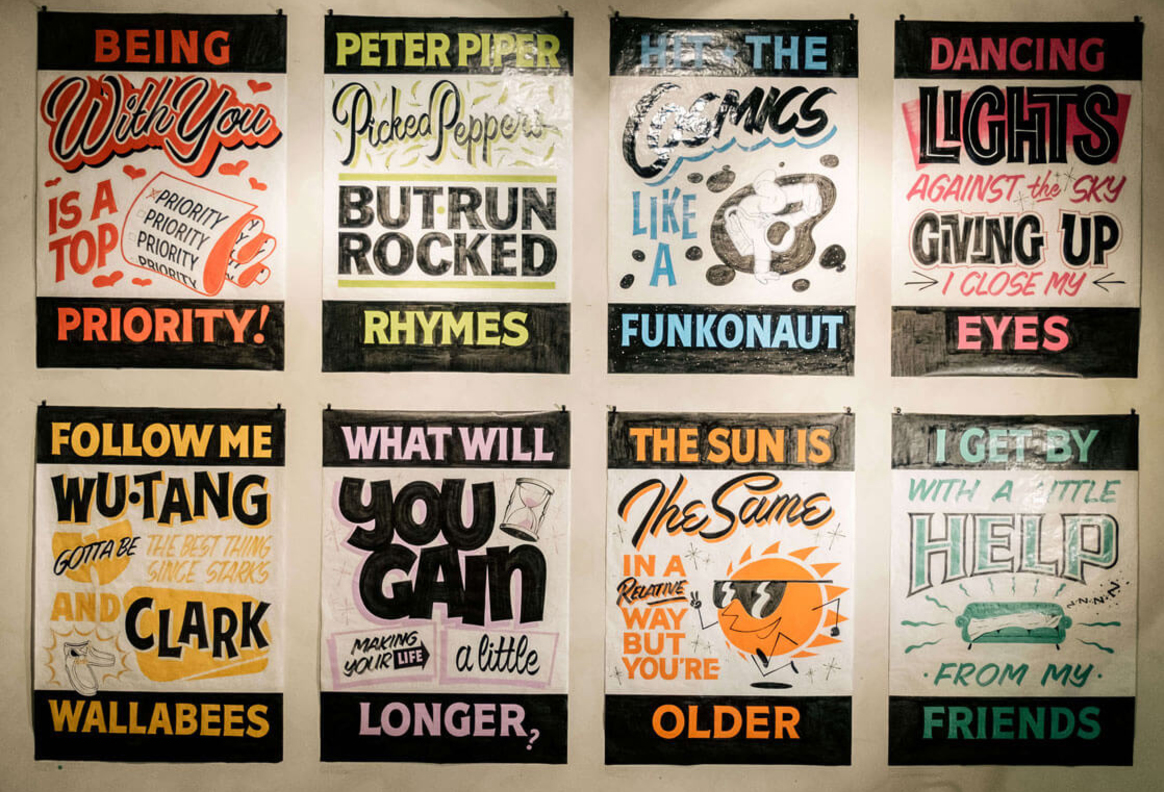 SignWriter exhibition 21.November / byOne with Frisso.
Once again we decided to transform our studio in Rathkes gate 4. into a gallery for one night, presenting one of our illustrators through or byOne concept. This time it was signwriter Carl Fredrik Angell AKA Frisso moment to shine.
It is now 8 years since Carl Fredrik Angell discovered sign painting, and that living by typography was an opportunity for the future.
Through well-chosen music quotes, Carl Fredrik had a beautiful exhibition showing us his journey through the typographic world he has dedicated his life to over the past eight years.
Why an exhibition about music quotes?
When I started to focus on typography, there were often quotes from music I used to practice the design of letters and compositions. Some are noted because I recognize myself in the text, while others because a place or object I may want to illustrate is mentioned. Also, some simply because they are legendary and have a nice combination of words, and there is always a list of them on the back page of the sketchbook waiting to be drawn.
What is your favorite project?
It must be the sign for Good Vibes Vintage on Grünerløkka. This was a project where every part of the process, from the design of the logo to the production of signs, is done in the traditional way with pencil, brush and patience. And the fact that they gave me freedom to do what I felt was right for their identity didn't make the process worse.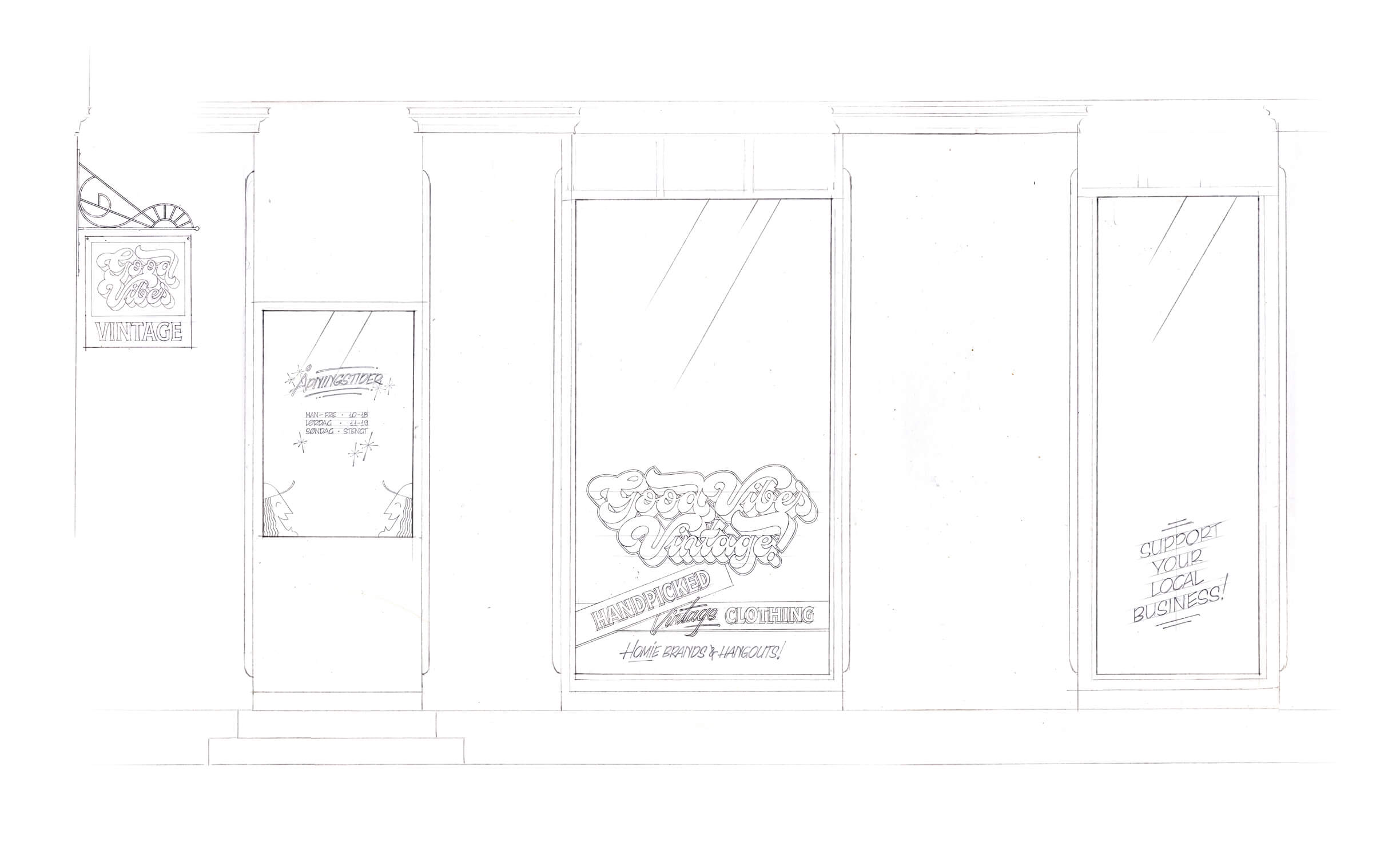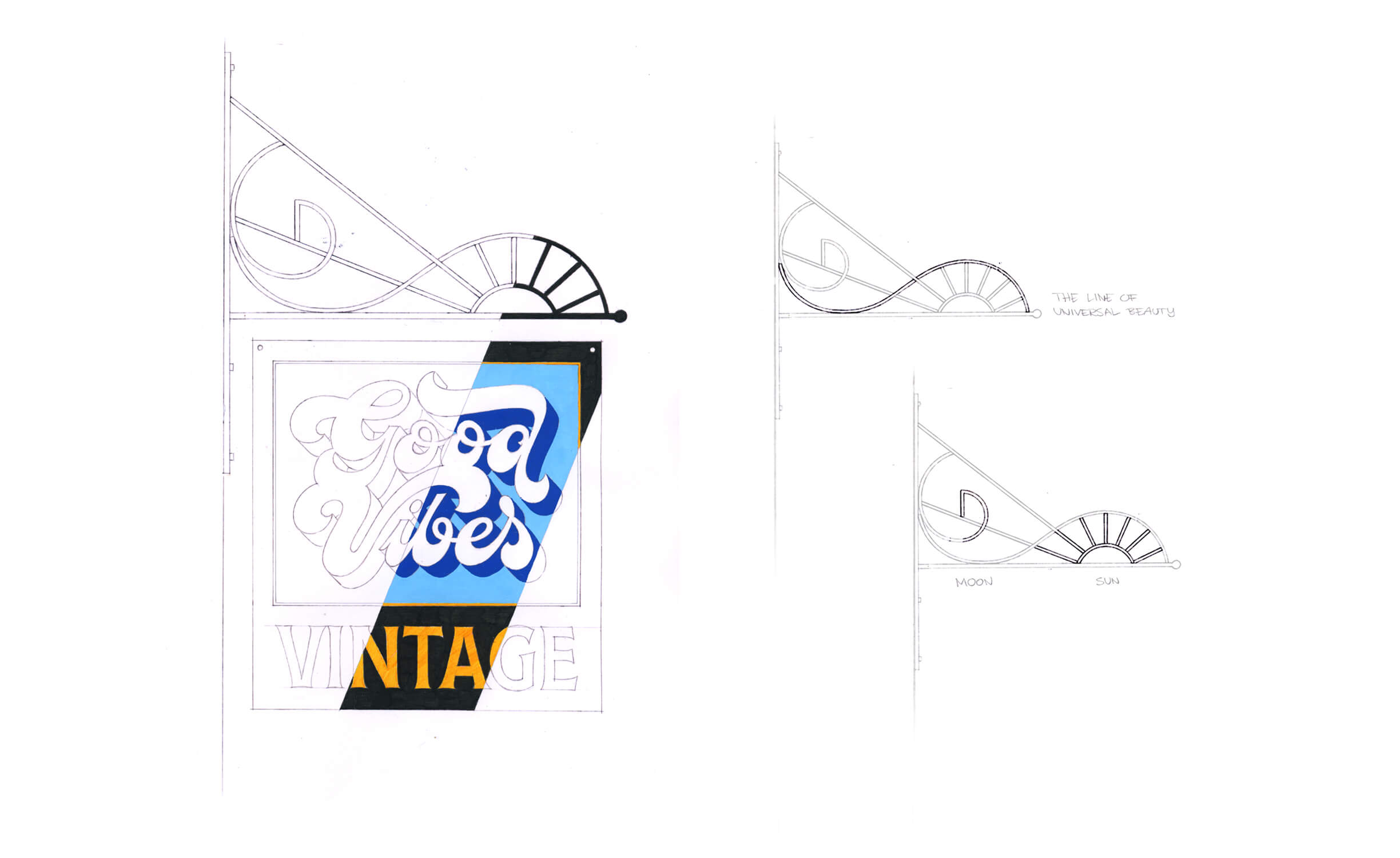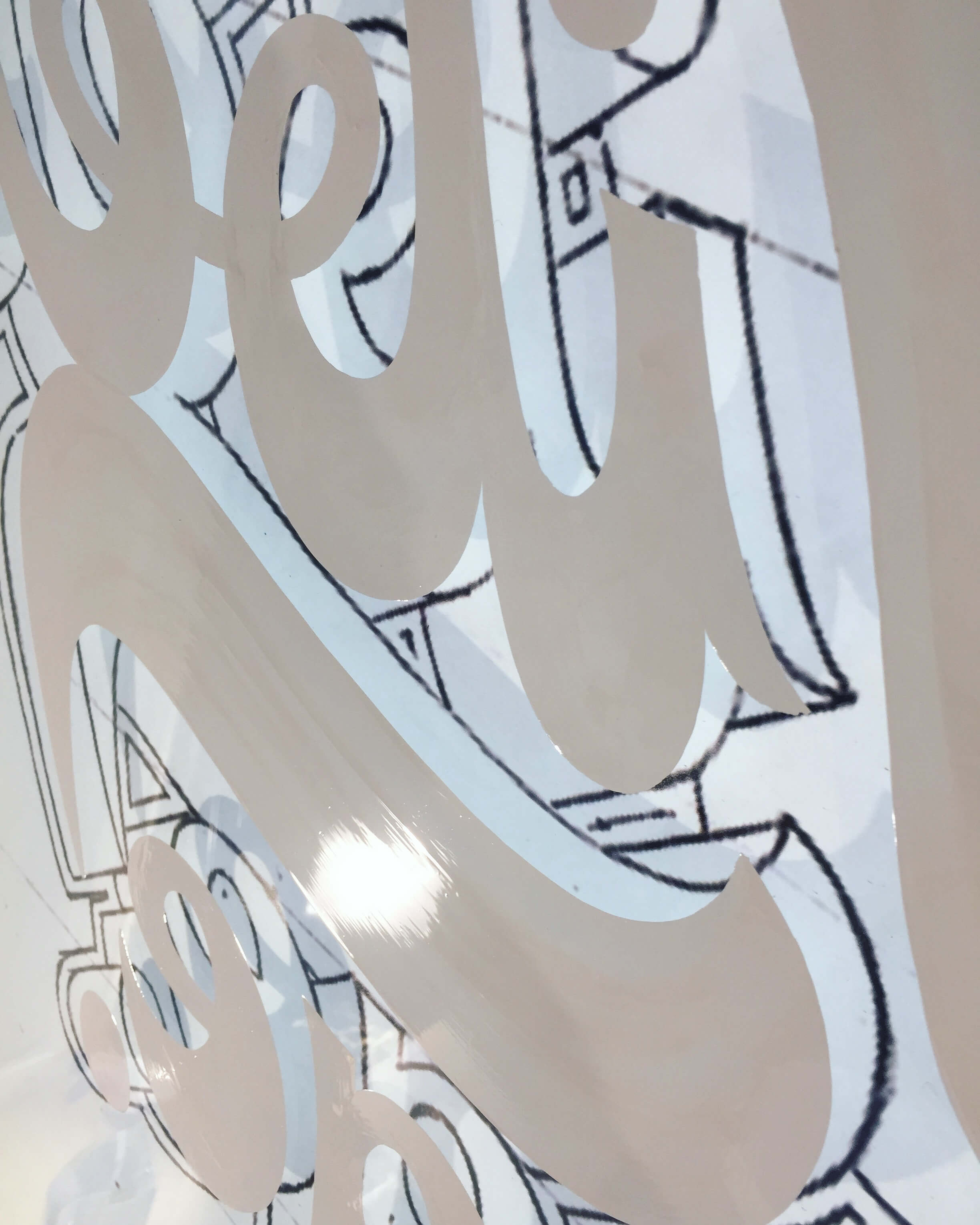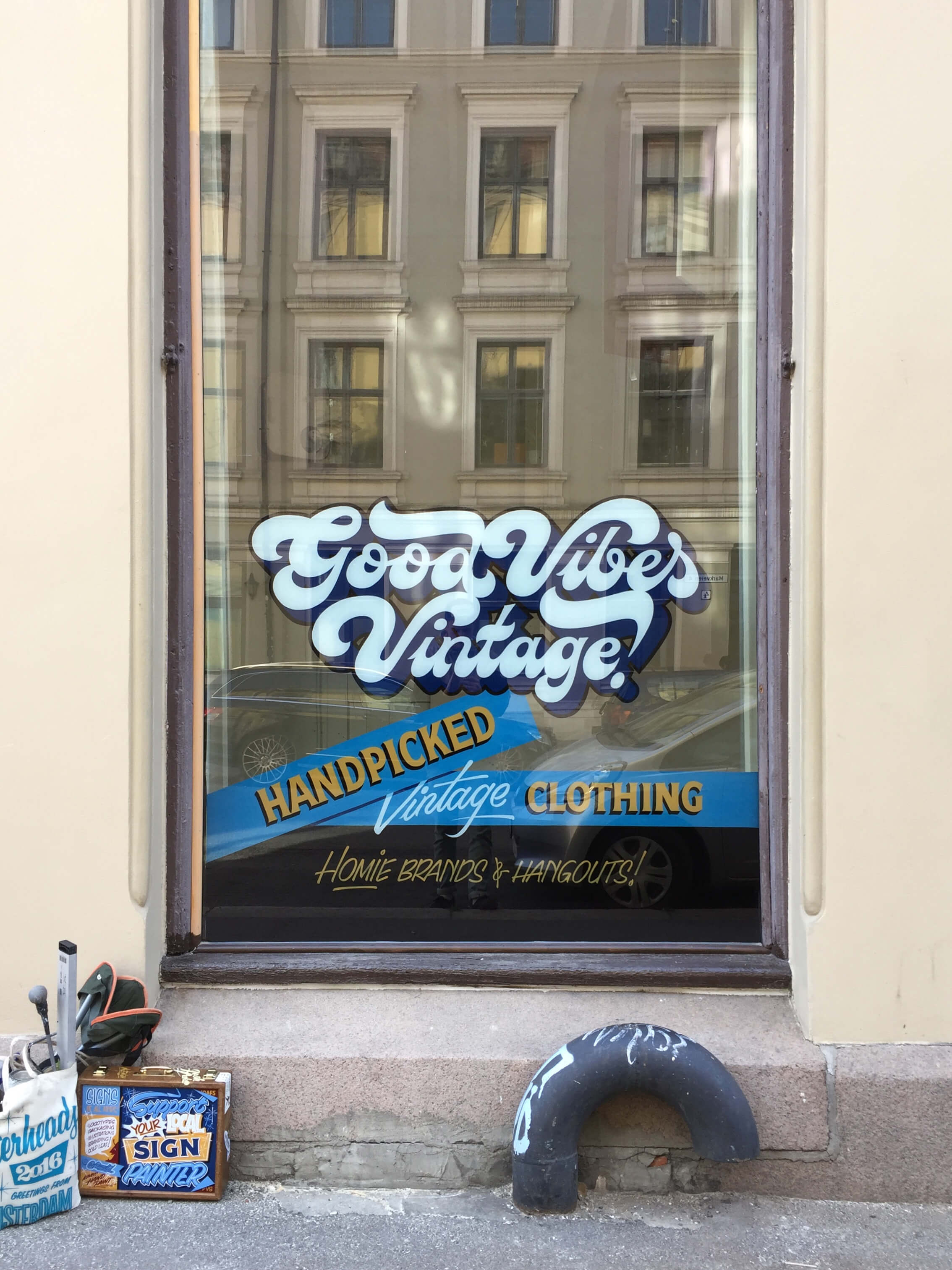 What did you show us at the exhibition on November 21?
A collection of typographic compositions I drew when I was living in Denmark, which is done with a method called "stippling". A very long but rewarding process. There was also a series of 70x100 posters made with enamel and brush.
Do you have any exciting plans ahead?
When Richie Chlaszczak and I recently joined forces and started Christiania Design AS, we really only look forward to what the future brings. There are a couple of very exciting projects coming up so that's fun.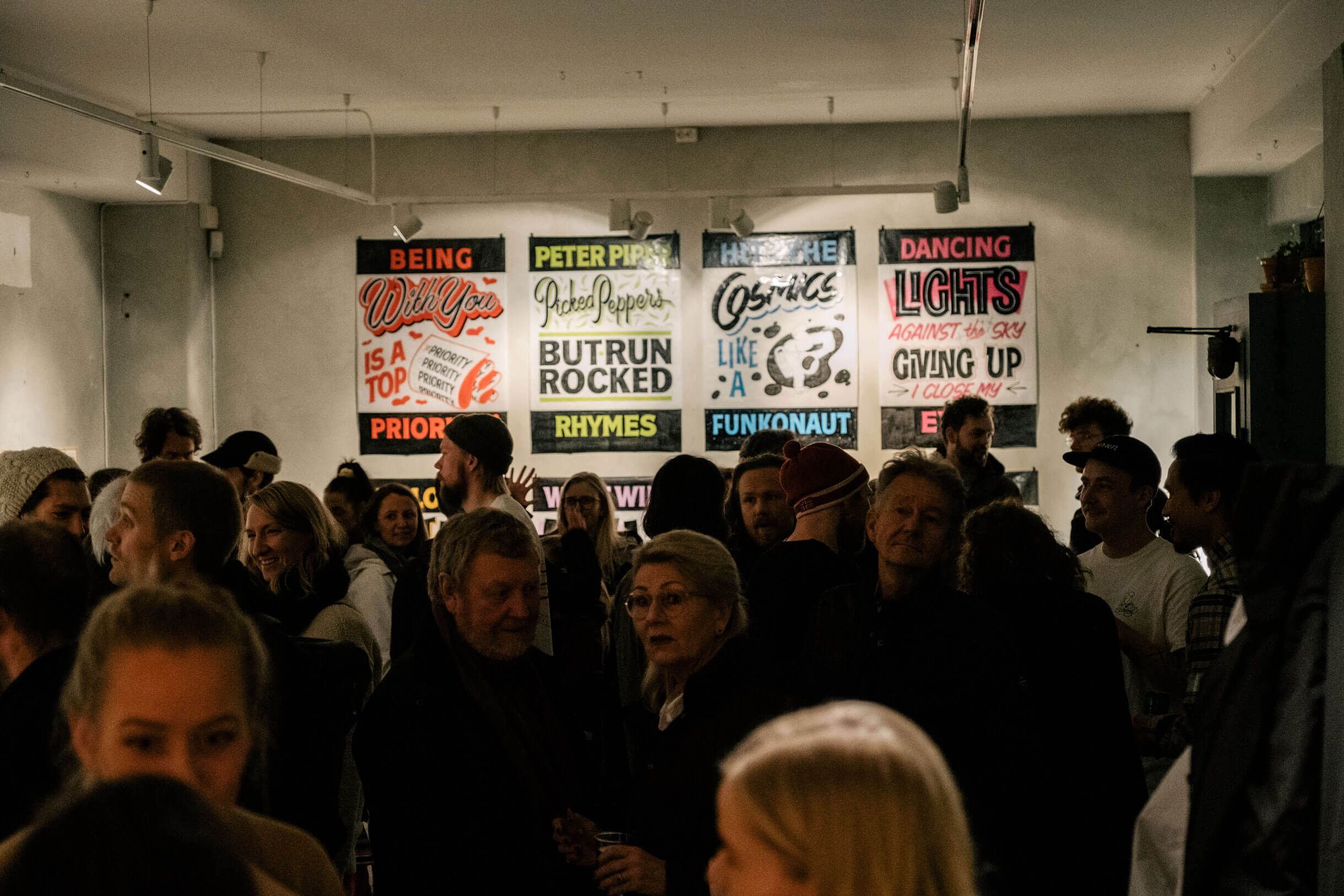 Open gallery
Share: