---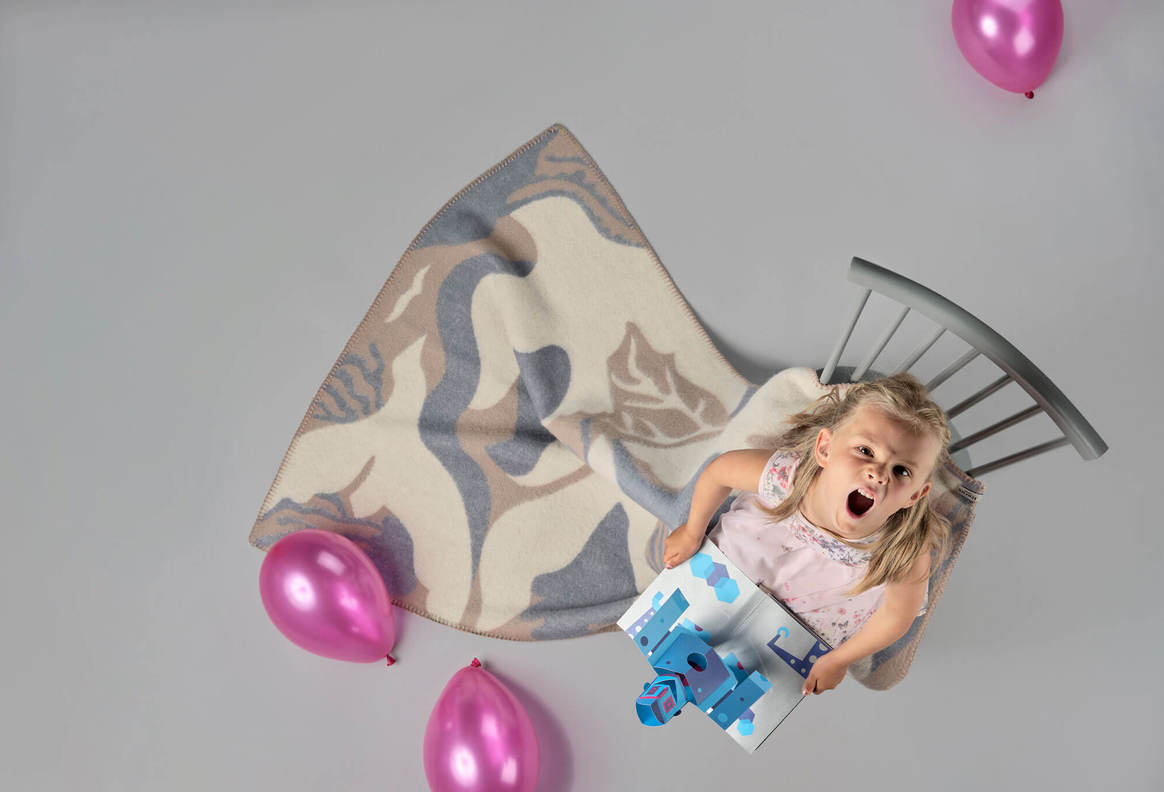 We are proud to announce this exciting collaboration with Røros Tweed. Røros Tweed has been weaving high quality wool products since 1940, building on a local tradition that goes back centuries. Selected wool from Norwegian sheep and 100% Norwegian production, combined with collaboration with Scandinavia's top designers and textile artists, has made Røros Tweed one of the most renowned wholly Norwegian quality brands.
Our talented illustrators Darling Clementine, Hanne Berkaak, Sandra Blikås and Anette Moi got the opportunity to create 5 artworks for the new baby /mini collection, we are excited to get them out in stores around the world. Thank you Røros Tweed for this amazing project.
Cool cats Mini & baby / by Anette Moi
Cool Cats is Moi's interpretation of a cat's peculiar demeanour. The colourful block stripes are a slight nod to an era more colourful and daring than our current. The colours are vivid contrasts, which make them visible even for babies.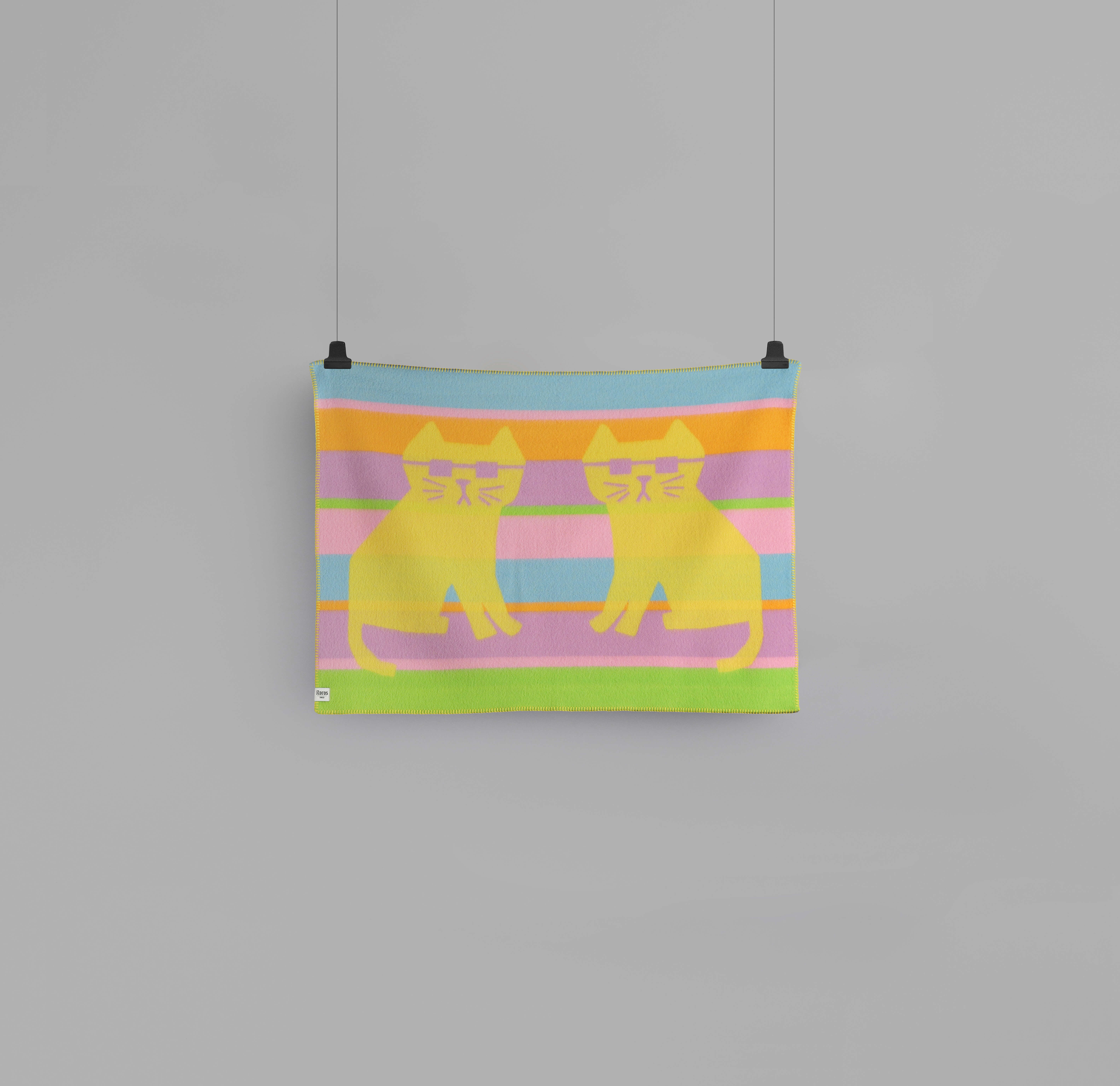 Skogbunn Mini & baby / by Darling Clementine
The pattern is a glance at the Norwegian forest and all the life it hides between leaves and branches. A secret world for children to explore. This warm and soft blanket is suited as a scene for play as well as keeping baby warm when out strolling.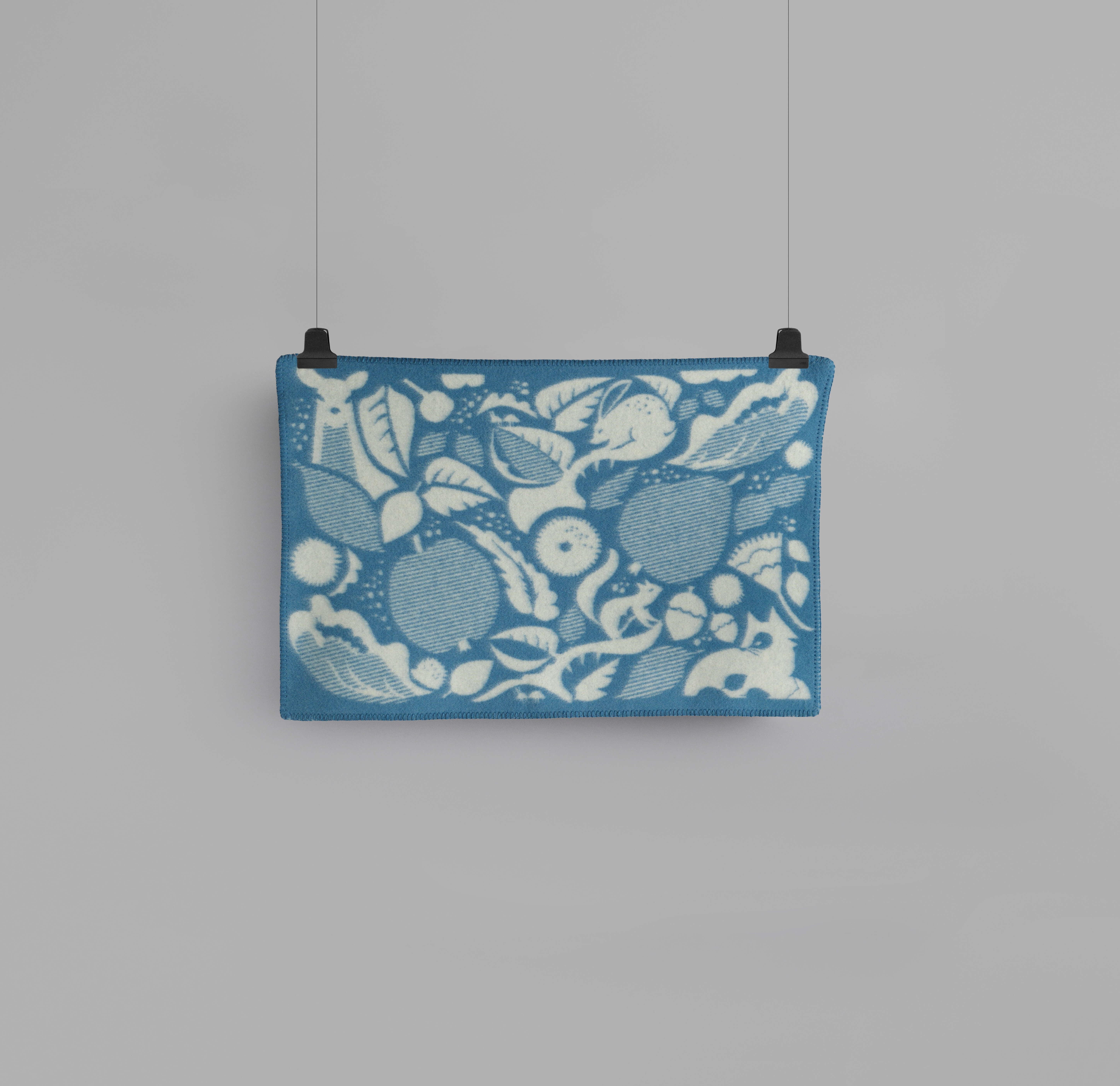 Fugl og fisk Mini & baby / by Sandra Blikås
«Fugl og fisk - bird and fish» portrays a play with positive and negative surfaces, inspired by the surrealist M.C Escher. Mirrored, up or down, here two motifs become one.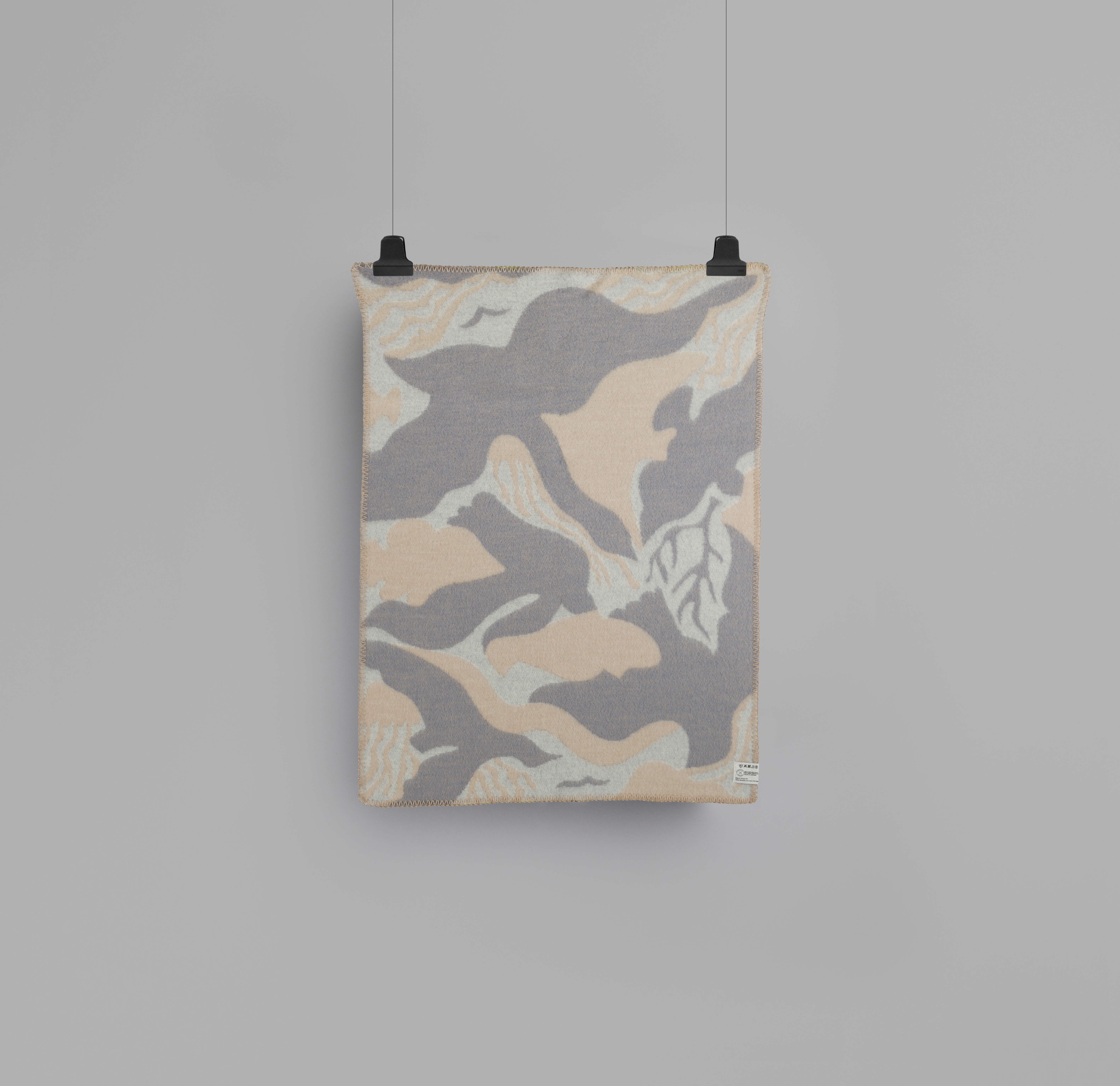 Krokodille Mini / by Hanne Bergkaak
There are hardly any crocodiles living in Norway, but John, as he's called, lives near the river banks of the Glomma river. Here he resides and finds his peace and quiet. I met him there last year. He told me «See you later, alligator! », before he sat off on a piece of driftwood and sailed on into the horizon.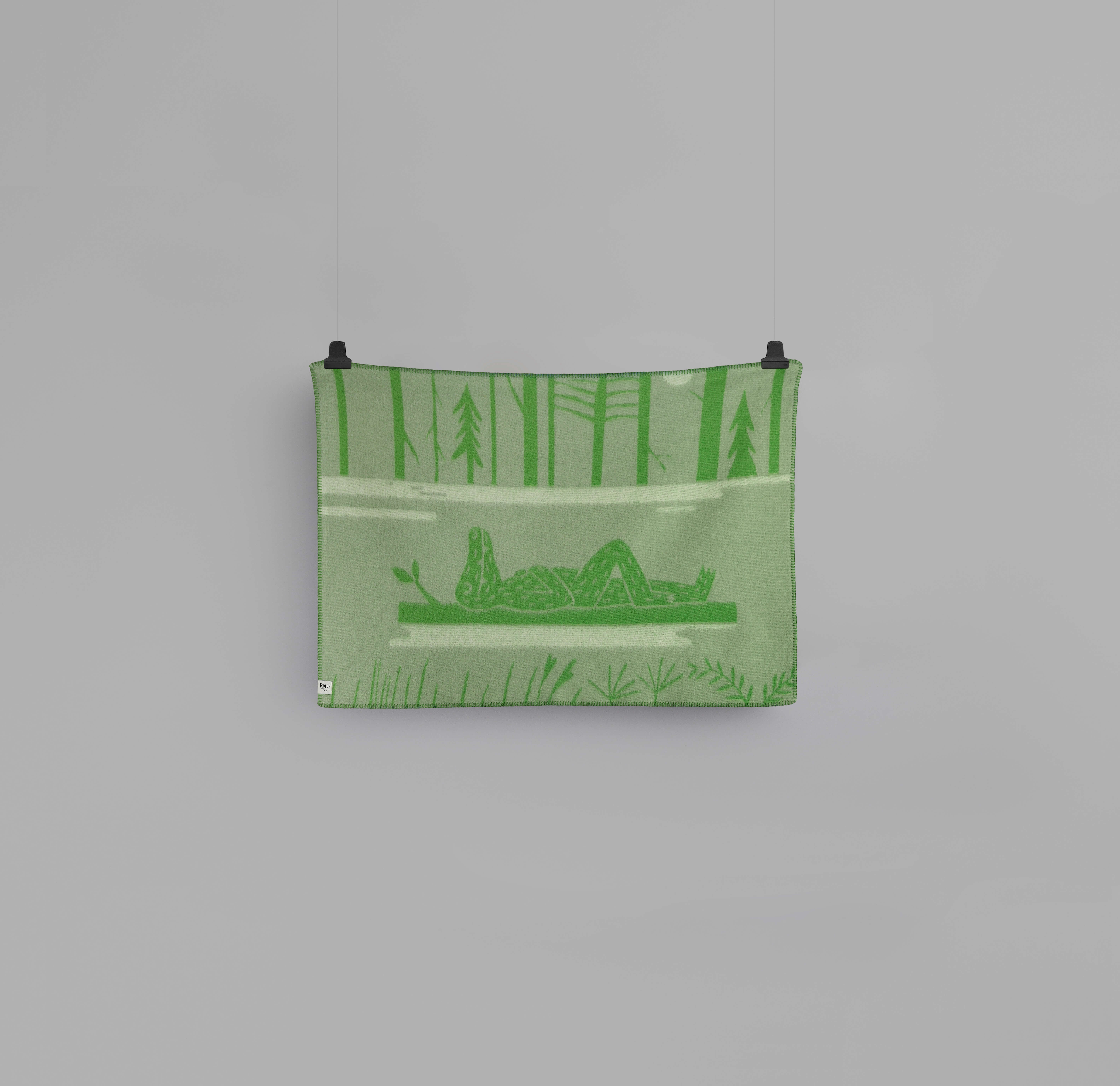 Bamse Baby / by Hanne Bergkaak
The motif tells the story of two shy bears, Pia and Anton, and their love story. They married last year, saying their wows on a field of poppies. The story and its motif expresses hope and love, within a hopeful universe.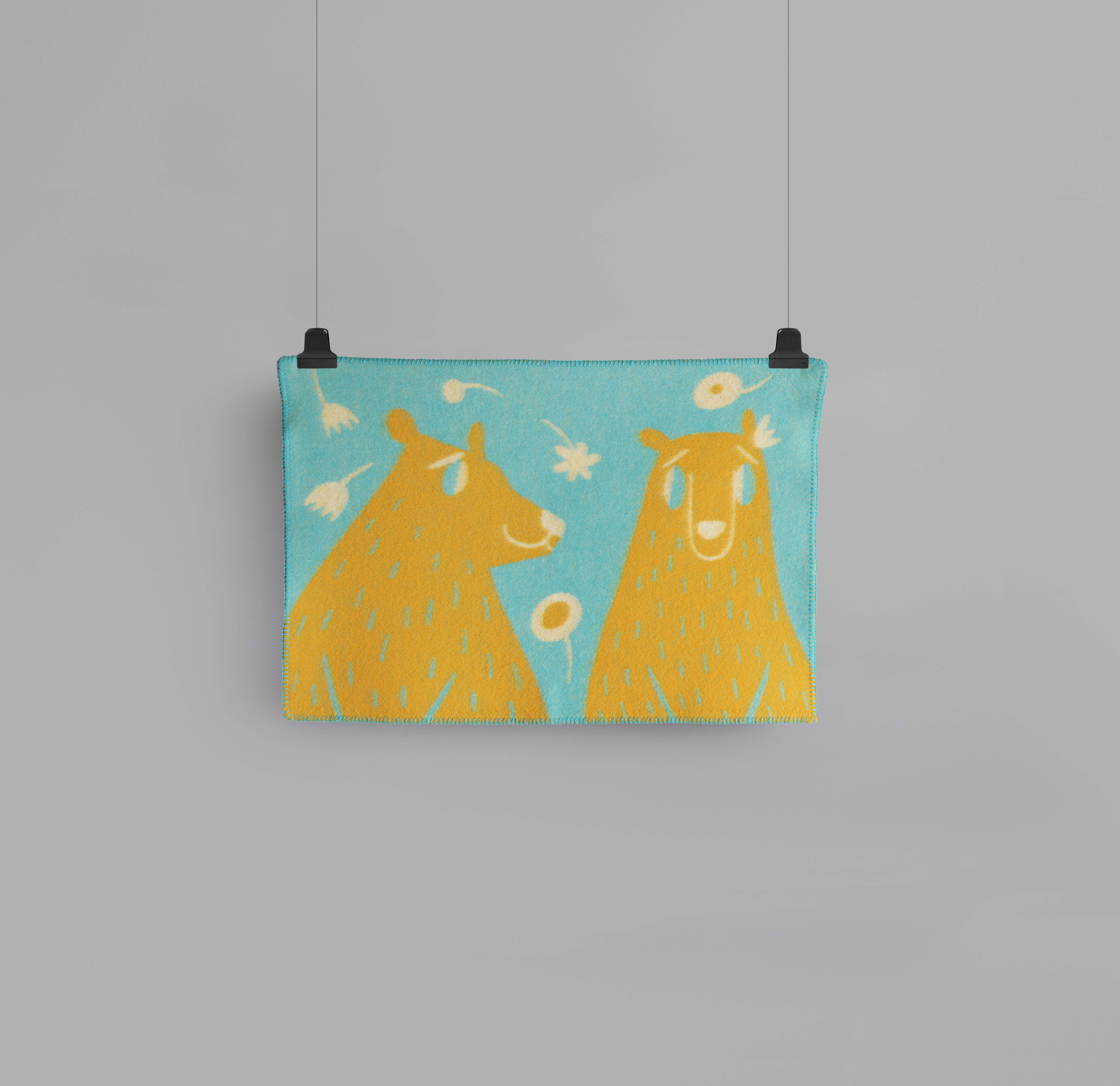 Share: