---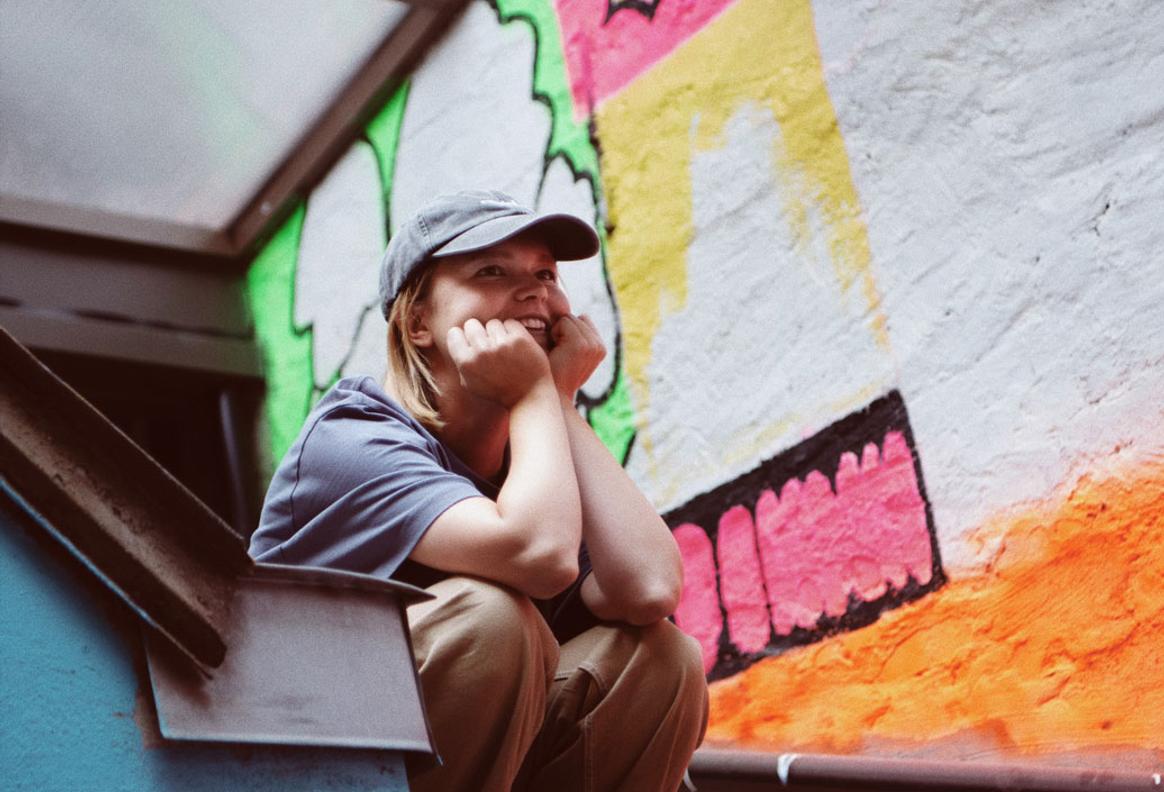 Photo: Elisabeth Anstensen
We first met Zarina Saidova in Trondheim, where she was hosting an event with us for Grafill at E.C. Dahls brewery. A dedicated, playful and talented artist, Zarina worked at Skogen Agency before moving to Oslo in 2020 to finish her MA at the Academy of the Arts. We at byHands are thrilled to welcome Zarina to our team of illustrators this autumn, and had a chat with her about her work:
- Well, summer is over, so it's time to go back to school and finish the last year of my master's program at the Academy of the Arts. The past week has been very intense, as the bachelor's and master's students in Graphics and Illustration collaborated on making Norway's longest comic strip in only two days: 60 metres long! Earlier this summer, I painted a wall at a club in Trondheim called Tyven, and I have been working on personal projects as well: at the moment, I am making a sketch for a silk scarf print, and I recently published a new issue of Træsh Times through the comic publishing company I run in my spare time.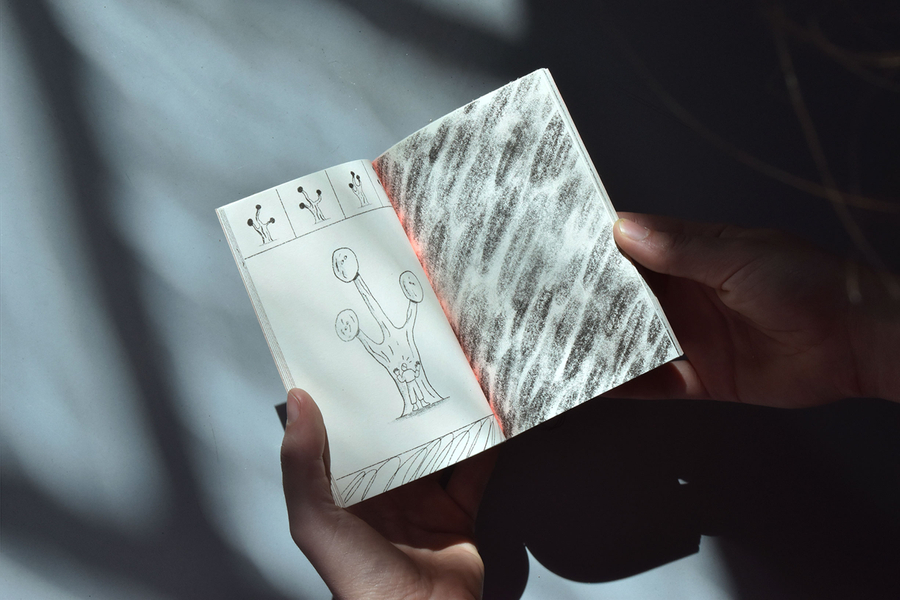 When asked what her favourite kind of projects are, Zarina says:
- The ones where I can try my hand at different techniques, and play around without feeling like I'm in a rush. I'm used to being pressed for time when working on projects, so if I do have more time than usual, I like to try a fresh approach or tool, such as considering whether an illustration could be analogue, a lithography, or a lino print. Sometimes, using a new technique or tool can become an inspiration in itself: last year, I made a blanket for a school project using a digital knitting machine, for example. The task was to make a pixelated illustration, without any details, and using only three colours. It was fun and challenging, and inspired me to think differently about my own work.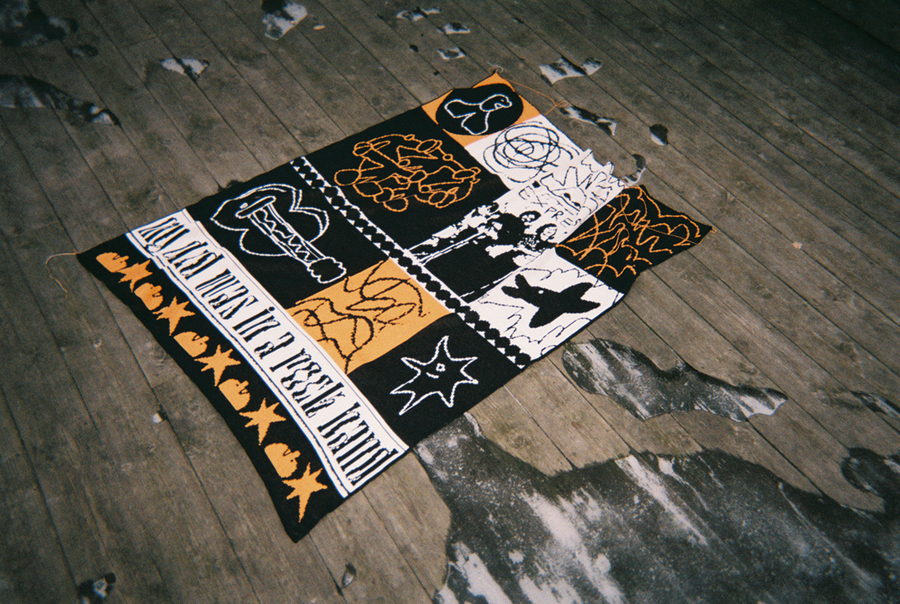 When describing her style, she says:
- I would say it's vibrant, energetic, playful and eye-catching. I like to create characters and make a story around an illustration.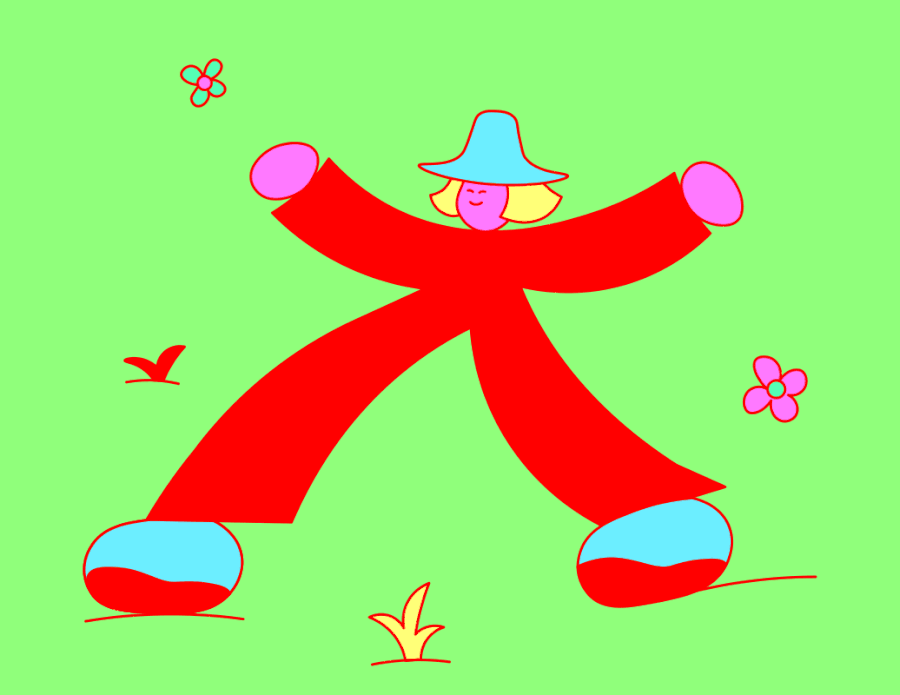 Her sources of inspiration reflect Zarinas's warm and fun personality:
- I like to work with animation, music, cultural events, festivals and food - practically anything that could belong in an amusement park! I also live right next to the Botanical Garden, so I often go there to look at fun-shaped trees and flowers. Concerts are a huge inspiration for me as well: the scenography, visual effects, dance performances, costumes, song lyrics and people - it all creates a feeling of diving into another universe. Yes, please!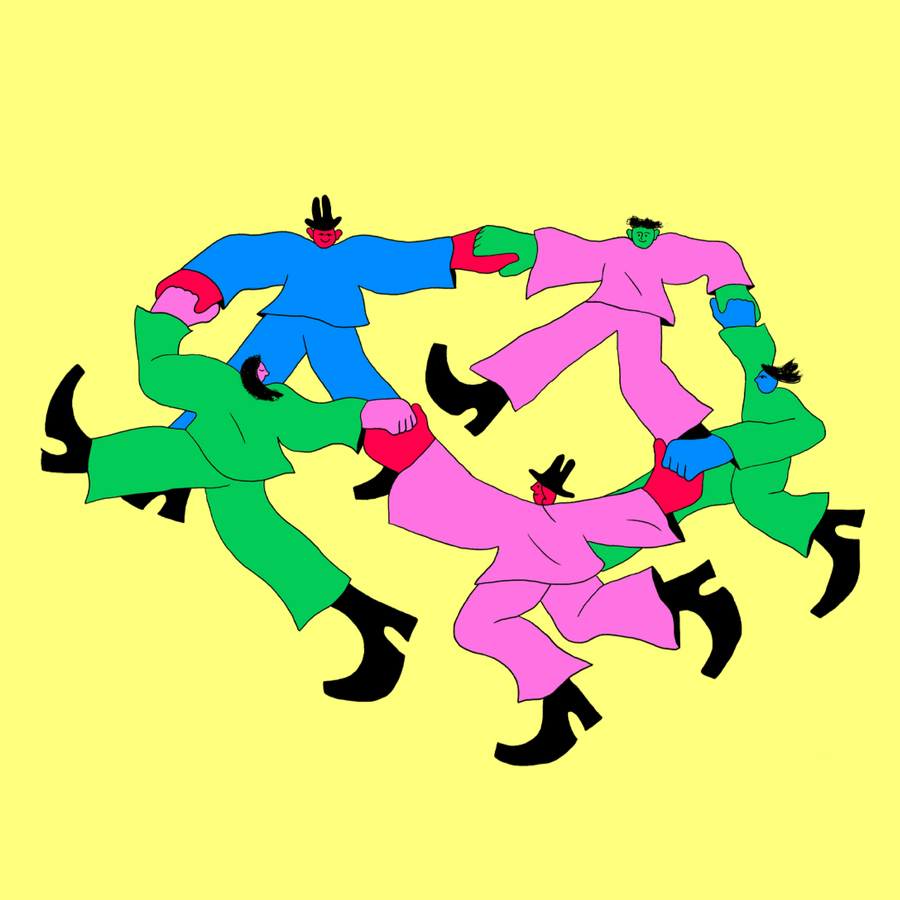 Check out Zarinas portfolio to see more of her work! We are super excited of what's to come!
Share: