---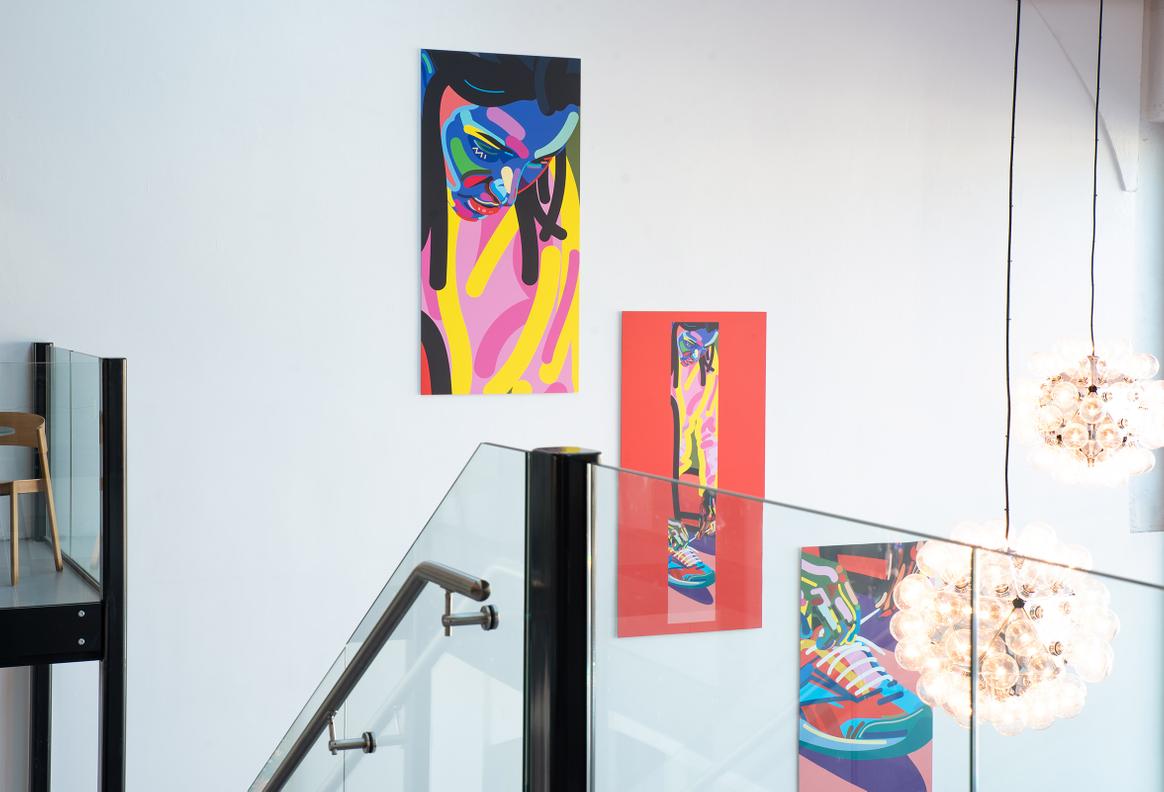 Studio Skøi is a house full of exciting interiors and showrooms, located at Skøyen, Oslo. In connection with the annual happening Designers´ Saturday each September, byHands was invited to curate an exhibition with works from some selected illustrators. Sandra Blikås, Esra Røise, Julie Wilkinson and Magnus Voll Mathiassen accepted the challenge, and the result is now to be seen in the halls of Studio Skøi.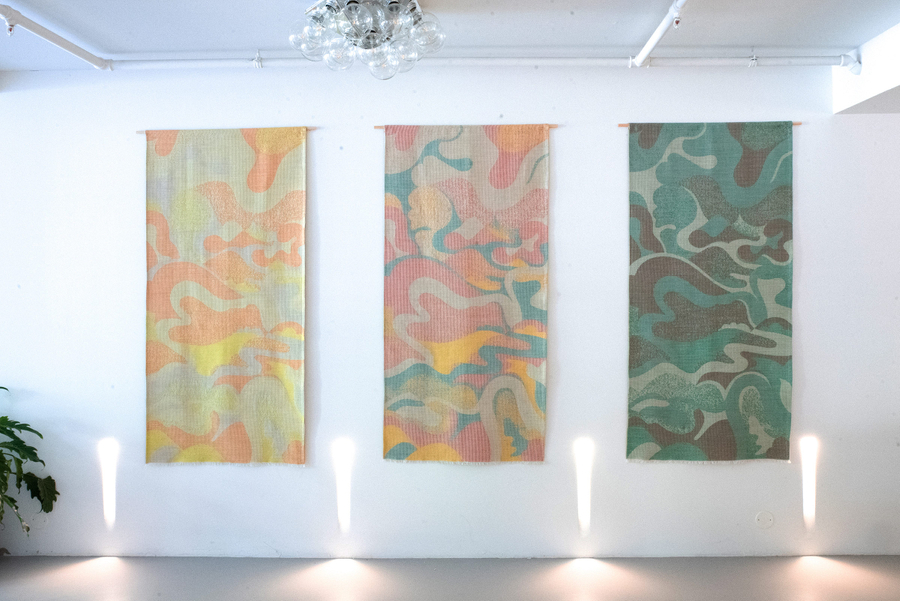 Photo: Heidi Fagerlid
Sandra Blikås / Fjordgløtt (2021)
We have always been intrigued by the craft of weaving, and this exhibition turned out to be the perfect excuse to learn more. Early summer 2021 we initiated a collaboration with the traditional Norwegian weaving mill Krivi at Tingvoll, together with illustrator Sandra Blikås. Sandra developed the motif Fjordgløtt, which was woven on a white wool warp in four colors, with invaluable help from textile designer / expert Jon Åsmund Pettersen. It's fascinating to see how many different combinations the four colors give, and we only see some of them in our five test panels. This might fit your home or office perfectly. Contact us if you are interested to know more.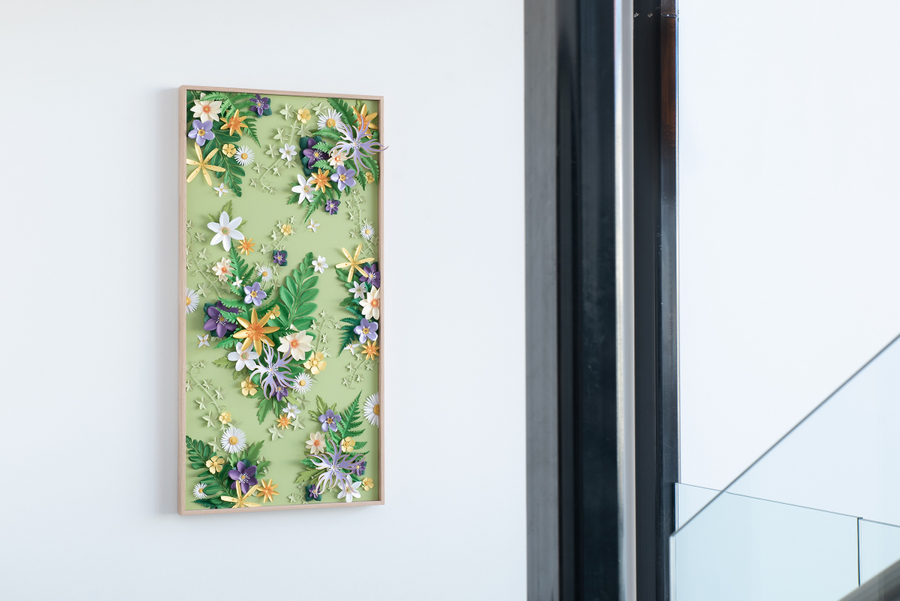 Photo: Heidi Fagerlid
Julie Wilkinson / Flowers (2021)
This intricate handmade paper piece is inspired by the many Norwegian flowers that signify that spring has arrived after a long winter, bringing colour and life to the iconic Norwegian landscape and representing a rebirth after months of dusk. Commissions in alternative sizes and colours available upon request.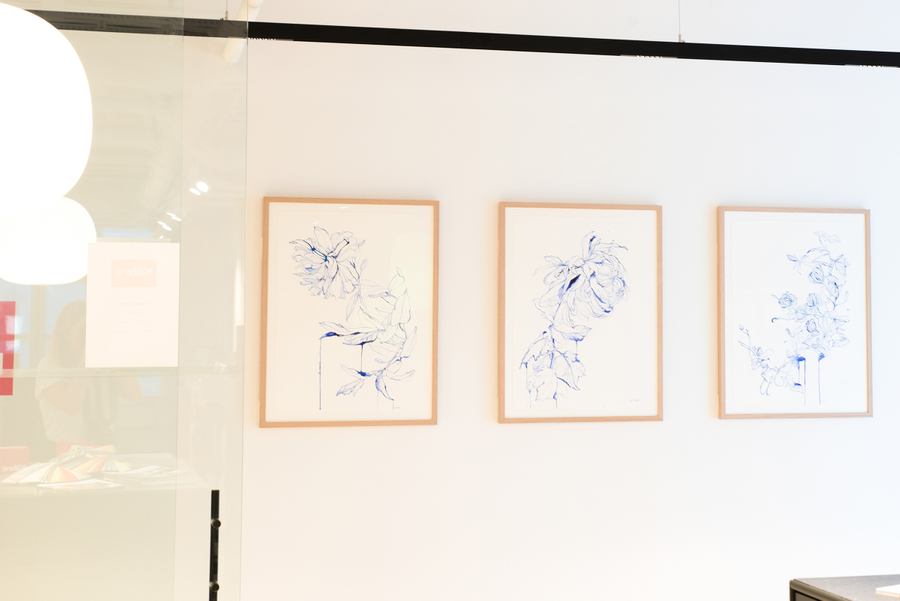 Photo: Heidi Fagerlid
Esra Røise / Floral (2021)
Esra is known for her delicate watercolor illustrations, and botanics is always something she returns to when wolfing on personal projects. For the Studio Skøi exhibition she made three beautiful originals, with oak frames and UV-glass. Available on request.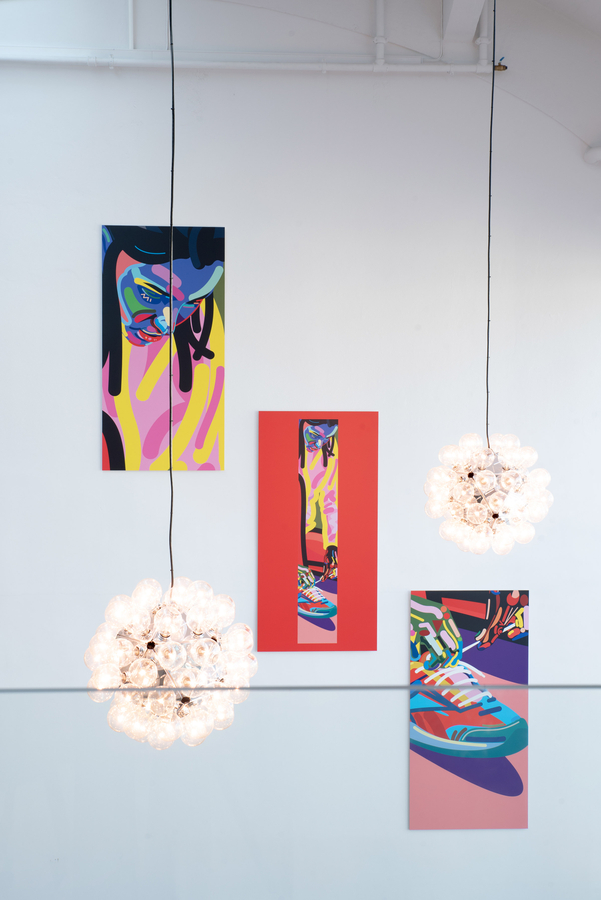 Photo: Heidi Fagerlid
Magnus Voll Mathiassen / 1-up Girl 1, 2, 3 (2021)
The first thing to meet you at Studio Skøi´s main entrance is a huge wall, 10 meters from floor to ceiling. Magnus was given this space to do whatever he wanted and decided to create a series of three images 1 x 2 metres each; 1-up Girl 1, 2 and 3. Love it! These are digital prints on aluminum panels, edition of 10 each.
Share: